Congratulations CIO Hall of Fame Inductees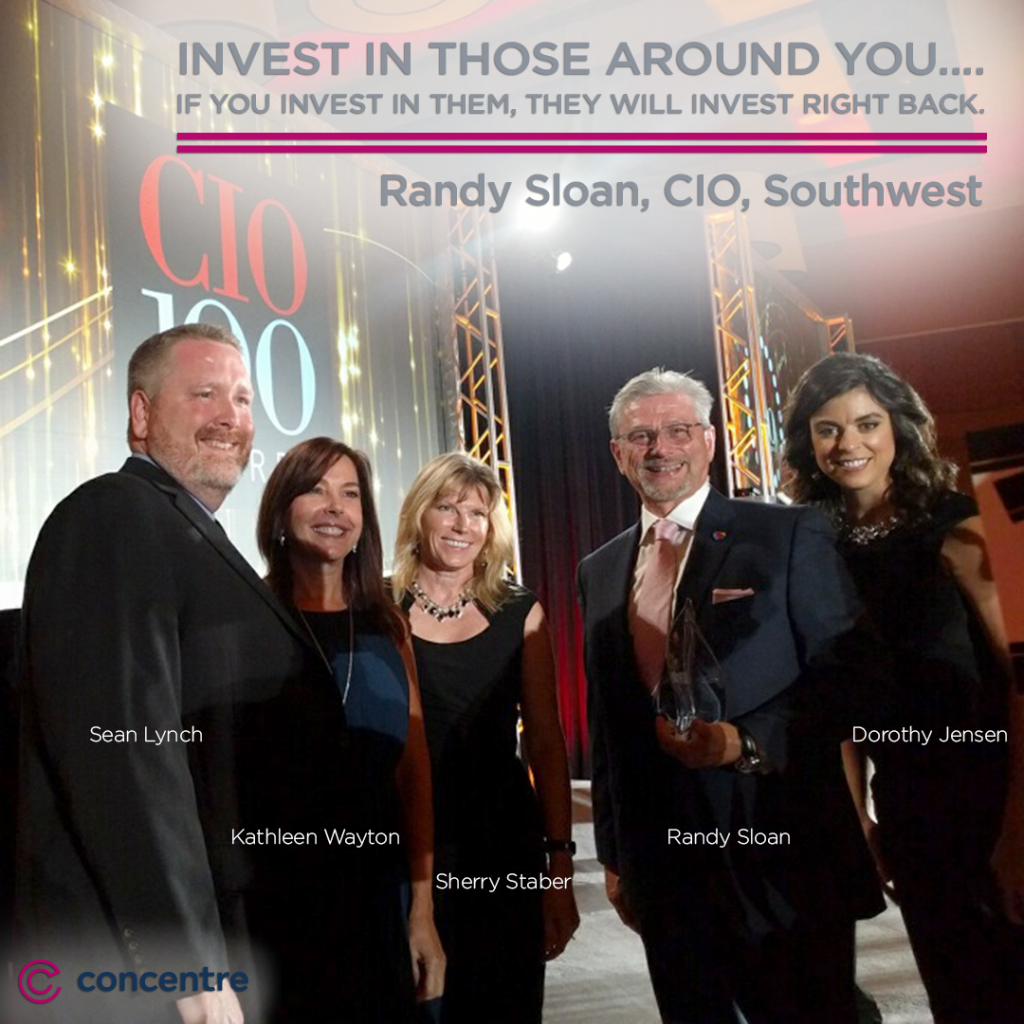 CIO Magazine recently inducted a new class of technology leaders, whose work has profoundly shaped the IT/business landscape, to its CIO Hall of Fame. Since the awards' inception over three decades ago, only 85 members including this year's honorees have been recognized for demonstrating both creative vision and practical leadership in information technology.
Of the seven inductees in this year's class, six offered their views on what had contributed to their success. While it would have been fascinating to hear more from each leader, their thoughts during the two- to three-minute acceptance speeches were perfectly distilled to their absolute essence.
Overall, there were three broad themes:
Your team is everything. While their definitions of "team" varied, several CIOs cited the importance of those around them. As Mike Benson of AT&T Entertainment put it, "To make process and technology work, it's really about people." And according to Stephen Gold of CVS Health, "My team starts at home with my wife and children."
Always learn, always push. At least two of the honorees talked about the links between personal, team and company growth. Suresh Kumar of BNY Mellon said, "You learn every single day… It's essential." And Robert Urwiler of Vail Resorts said, "The challenge to reinvent has driven me across the years."
Invest in the future. For many CIOs, pressure comes from the here and now—in-flight projects, financial performance, hiring and keeping the lights on in the data center. The most successful leaders are the ones who can also think long-term. In part, that means grooming talent. "It is our job to cultivate the next crop of CIOs," said Stephen Gold. Or, as Southwest Airlines CIO, Randy Sloan, summed it up, "Invest in those around you… and they will invest right back."
As the pace of change in technology has accelerated, the role of the CIO has evolved as well. For the most part, the definition is becoming broader and more challenging year by year.
Perhaps that's what makes these leaders' induction into the CIO Hall of Fame so remarkable. After all, the organization is careful to avoid simply honoring retired "legends" in technology—but to instead recognize CIOs performing at their peak. In so doing, the CIO Hall of Fame highlights their exceptional accomplishments—and also helps set the bar for the future of business and technology.
Congratulations to the CIO Hall of Fame inductees, and to the winners of CIO Magazine's CIO100.