Born in London, Dallas at Heart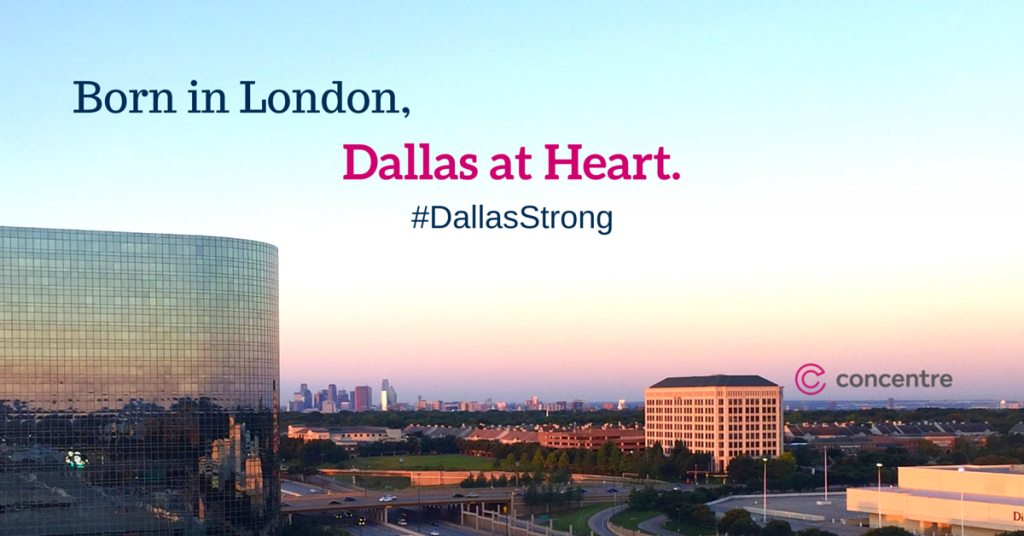 I was born in London, grew up in the United Kingdom and started working there. Eighteen months into my first job I had the opportunity to come to Dallas for a six-month transfer with my company.
I jumped at the chance to experience living in another country, one that I had visited only once in my life. At the age of 24, I packed up the things that were most important to me and set off on my adventure. I arrived on Thanksgiving Day 1996 and have lived here ever since.
On the evening I arrived, I was invited to spend time with company colleagues and their friends. From day one, I was welcomed and made to feel at home in a city over 4,000 miles from where I was born. I bought my first car in Dallas and my first house. I met my wife in Dallas, at a New Years Eve party on Swiss Avenue. Both my daughters were born at Baylor Hospital. Three years ago, I became a US Citizen.
I have lived in Dallas for the last twenty years, the longest I have lived in any city. I spent my first night at the Summerfield Suites at 114 and MacArthur. At that time, it was one of the first buildings you passed once you drove out of DFW Airport. I soon moved to an apartment on the edge of Deep Ellum, one that was only half rented out at the time. I watched as the community grew, experiencing first-hand the revitalization of my neighborhood.
I have lived here since the Tollway ended at what is now the junction with the George Bush Turnpike. I remember driving a friend home who lived in that area. It seemed as if it was on the outskirts of the city, and now it is one of the busiest intersections in North Texas.
Dallas has grown considerably in the last twenty years. It has grown physically, it has grown culturally, and it has grown internationally. But what remains the same is the open, welcoming, friendly, determined and resolute culture. It has always been there and always will be. I see it every day in my friends, their children, the new families at school, and the people I work with.
I see it on days like today, in the aftermath of the horrific shootings that killed five police officers and injured many more. I hear it in the voices of our Mayor and Police Chief, even at this mournful time.
I was born in London, but I am hono(u)red to say that Dallas is my home.