More Than a Consultant: Lawrence Smith III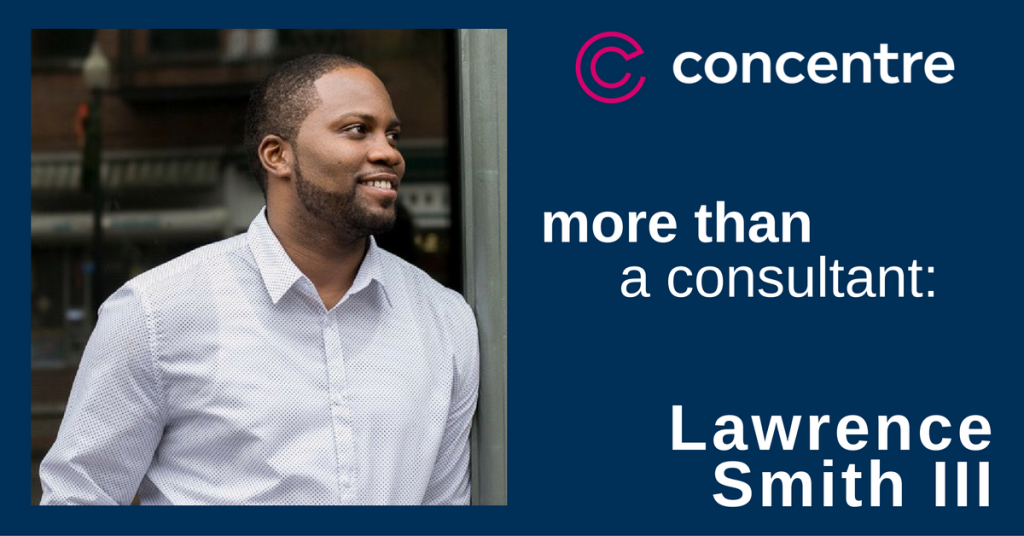 We've said it before and we'll say it again: Concentre is altogether different. Our clients achieve their goals not only because of our business model, but because our team is 100% aligned with the work we set out to do. They are advisors, critical thinkers, problem solvers, strategists and collaborators with our partner companies. Our people do not fit the traditional consultant model and that is precisely why we asked them to join Concentre.
If you want to know what makes Concentre more than an IT strategy firm, it's our shared belief system. If you want to know what makes an Associate at Concentre more than a consultant, take a look at Lawrence Smith III.